I started and finished this personal project in January 2022.
​
The course took approximately 5 hours to complete.
Instructional Designer
and eLearning Developer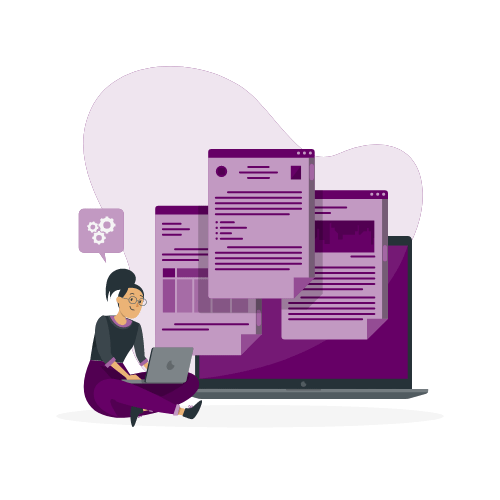 The arrival of the COVID-19 pandemic led to employees being faced with having to adjust to a work from home environment. This new way of working meant that they would have to create a space in their homes dedicated to conduct job duties. The way employees set up their workstation in their homes has a direct impact on their productivity, efficiency, and health. One way of improving the working from home experience is using ergonomics to set up the workstation, which includes selecting the right desk chair.
Employees working from home need to be aware of the benefits of choosing the right chair for their work spaces. Choosing the right ergonomic chair can lead to a more productive and efficient workday. It also allows for the employee to have ​appropriate sitting posture during working hours, which will have a positive effect on their overall health. There are many options in the market for an ergonomic chair.
The solution was to provide employees with a short course informing them of the importance of having an ergonomic desk chair in their workstations and of the factors that need to be considered when choosing the right chair. It also provided them with information on posture and different options for ergonomic chairs.
Employees choosing an ergonomic desk chair for their work from home space will not only increase comfort, but it will also increase productivity and decrease stress. Considering ergonomics when creating a workstation will increase overall health of the employee by promoting the correct sitting posture and decreasing body aches during the workday.